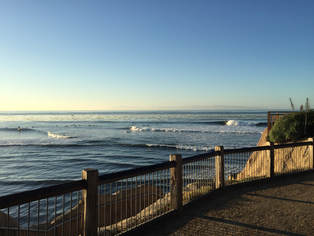 ---
---
BEACH BUNGALOW VACATION RENTALS
A division of St. Laurent Enterprises LLC
www.Beachbungalow.com
PHONE: (831) 477-9055
TENANT VACATION RENTAL AGREEMENT & INFORMATION SHEET PLEASE DOWNLOAD .PDF, COMPLETE, SIGN AND RETURN WITH PAYMENT.
This is a form. Please type your information above the lines.
TENANT NAME: _____________________________________________________________________
TENANT ADDRESS: (Include City, State, Zip) _____________________________________________________________________
BILLING ADDRESS: (If same as above, type SAME): ____________________________________________________________________
HOME # __________________________________BUSINESS #_______________________________ CELL # _________________
E-MAIL ADDRESS: _____________________________________________
RESERVATION DATES CHECK IN:_________________CHECK OUT:_________________
NUMBER OF ADULTS:__________; CHILDREN:__________; PETS: :____________ Adults are defined as individuals 12 years old and older as per county code section 13.10.694(d)(1)(D)
1. PROPERTY BEING RESERVED: Beach Bungalow Ocean Front Cabin (Maximum Adults 6) 23501 East Cliff Drive, Santa Cruz, CA 95062 (Maximum of 3 vehicles; 1 in driveway, 2 on street)
2. AGREEMENT: St. Laurent Enterprises LLC, the Owner, and Tenant agree as follows: Above Tenant is an adult and will be an occupant of the unit during the entire reserved period. Other occupants will be family members, friends or responsible adults. Use of the premises will be denied to persons not falling within the foregoing categories, and as a result they would have to vacate the property immediately without any refund. No keys will be issued to anyone who is not an adult.
​
3. PETS: We only allow pets at some of our locations (please inquire) and an additional $300 pet deposit is also required. Guest with pets must check out one hour earlier so the cleaning staff has ample time to clean the home. You MUST clean up after your pet. That includes properly disposing of all waste material. If any waste material is found on the property, a portion of your pet deposit will not be refunded. You must also maintain control of your pet at all times, and NEVER leave a dog unattended. If you are leaving for the day and don't want to take the dog with you, you must put it in a local kennel or find alternative solutions to leaving the dog alone at our property. (If you are renting our property on a month to month basis, it is acceptable to leave your pet at the home while you are away). You must clean the home to the same level it was when you arrived; meaning pet hairs should not be visible. Any complaints from neighbors regarding excessive noise or other nuisances may be cause for immediate termination of the lease and forfeiture of the tenant's entire security deposit.
4. SECURITY DEPOSIT: The security deposit is $500 for a vacation rental. The security deposit is due WITHIN 30 DAYS of making your reservation. This includes Pet Deposits if applicable. FAILURE TO RECEIVE YOUR MONIES WITHIN THE 30 DAY PERIOD MAY RESULT IN CANCELLATION OF YOUR RESERVATION. Your security deposit is fully refundable within 14 days of termination of occupancy provided that real and personal property are in the same condition as when occupancy commenced and all terms of this agreement are met. Tenant is liable for all replacements and repairs that are outside what is considered normal wear and tear.
5a. Total Rental Amount: $_____________
Rent Quoted $_____________
Tax (11% of rent). $_____________
Total:$_________________
5b. Payment Schedule: $_____________
50% of rent $_____________
50% of tax $_____________
Total Due at Booking (processed immediately when completed agreement is received)
5c. Processed Thirty (30) Days Prior to Occupancy: $_____________
50% of rent $_____________
50% of tax $_____________
Security Deposit (Must be paid with credit card) $_____________
Pet Deposit (if applicable) $_____________
​Total Due 30 Days prior to booking If your date of arrival is less than 30 days from the date of booking, you will be charged the total rental amount [rent, tax and deposit(s)] at booking.
NOTE: If you are renting our home on a Month to Month agreement, and your total stay is three months or less, the above payment schedule is applicable. If you are staying longer than three months, your monthly rent for month four and beyond is due the first of every month, and is considered late by the fifth. If your payment is late, you must pay a $50 late fee. In addition, a $50 fee is charged for all checks returned for NSF.
6. CANCELLATION: Should you wish to cancel this reservation, notice of cancellation MUST BE IN WRITING AND RECEIVED MORE THAN 90 DAYS PRIOR TO YOUR CHECK IN DATE. We will refund the sums you have paid, less a $250 cancellation fee. If your notice of cancellation is RECEIVED LESS THAN 90 DAYS PRIOR TO YOUR CHECK IN DATE, you will forfeit all sums paid, except your security deposit, unless we are able to re-rent the property to someone else, at the same rate, for the same period. If the property is rented we will only charge the $250 cancellation fee.
7. CHECK IN: Check in time is 3:00 PM. EARLY CHECK IN TIMES ARE ALLOWED ONLY WHEN THE PROPERTY IS CLEANED AND READY FOR OCCUPANCY AND PRIOR APPROVAL IS REQUIRED. Keys will be ready for pick up at property location. Keys WILL NOT be issued with a balance owing or without a signed rental agreement in the owners, or owner's representative's, possession.
8. CHECK OUT: Check out time is 10:00 AM, except for guest with pets, it is 9:00 AM. THERE IS AN EXTRA CHARGE FOR LATE CHECK OUT AND PRIOR APPROVAL IS NEEDED. Please leave all keys, remote controls, and parking permits/passes (if issued) at the location. A $50 hour fee will be charged for each hour (or portion thereof) past the required check out time. A $50 per item fee will be charged for each lost key and remote control and a $100 per parking permit/pass fee will be charged for each permit/pass not returned.
9. PARKING: The maximum number of vehicles that are allowed per property stated by each property on page 1 is determined by County code section 13.10.694(d)(1)(D).
10. CLEANING: Each property will be inspected and properly cleaned after your departure. The rental fee you have paid will provide for four hours of normal cleaning so that you can enjoy your vacation up to the last moment. YOU ARE REQUIRED to leave the property in the same general condition that you received it by making sure, dishes are done and put away, and the home is generally picked up and ready to be cleaned by the house cleaners. If additional cleaning is required, appropriate charges will be deducted from your security deposit at the rate of $25 per hour.
11. TELEPHONES: YOU MUST USE A PHONE CALLING CARD TO MAKE LONG DISTANCE TELEPHONE CALLS. If your calling card requires you to first dial a 0, you will have to use another alternative. You can NOT dial a number starting with 0 from these phones. On the back of your calling card there should be other options for dialing; for example with AT&T, you would dial 1-800 call ATT. Telephones may be used to make as many local calls as you wish. Should long distance calls be inadvertently charged to the owner, renter agrees to pay for calls, and owner has the right to charge renter's credit card.
12. WHAT WE SUPPLY: The property is equipped and set up as a fully furnished property that will include bedspreads, linens, blankets, pillows, towels, as well as a fully equipped kitchen. THERE WILL BE EXTRA CHARGES TO YOUR SECURITY DEPOSIT FOR REPLACING THESE ITEMS IF FOUND TO BE NECESSARY.
13. WHAT YOU SHOULD BRING: Plan on packing your personal toiletry items. Since we provide only a limited supply of toilet paper, paper towels, and other disposable items to get you started on your first day of vacation, you should plan on making a trip to the grocery store to replenish these items as you need them.
14. TENANT'S LIABILITY: Tenant agrees to accept liability for any damages caused to the property (other than normal wear and tear) by Tenant or Tenant's guests, including, but not limited to, landscaping, misuse of appliances, and/or equipment furnished. If damages are in excess of the security deposit being held, Tenant agrees to reimburse St. Laurent Enterprises LLC for costs incurred to repair/replace damaged items.
15. SLEEPING CAPACITY/GATHERINGS: The maximum number of people that are allowed for celebrations and gatherings between the hours of 8:00 AM and 10:00 PM as per the County Code section 13.10.694 (d)(1)(D) is TWICE THE NUMBER OF MAXIMUM GUESTS LISTED IN NUMBER ONE OF THIS AGREEMENT.
Tenants and all other occupants will be required to vacate the premises and forfeit the rental fee and security deposit for any of the following:
​A. Occupancy exceeding the sleeping capacity stated on the reservation confirmation.
B. Using the premises for any illegal activity including, but not limited to, the possession, serving or consumption of alcoholic beverages by or to persons less than 21 years of age.
C. Causing damage to the premises rented or to any of the neighboring properties.
D. Any other acts which interferes with neighbors' right to quiet enjoyment of their property.
E. Violation of the 10:00 PM Santa Cruz County and Capitola Noise Ordinance.
16. NOISE/DISTURBANCES: County Code Section 8.30.010 states quiet hours are 10:00 PM to 8:00 AM and must be followed within the Santa Cruz county limits. The City of Capitola has a similar noise ordinance. Government ordinances also prohibit any illegal behavior.
17. TRASH MANAGEMENT: County Code Section 7.20.005 states that all trash must be kept in closed containers and not allowed to accumulate. Therefore, please put all your trash in the Waste Management trash bins that are provided at each of our vacation rentals.
18. HOLD HARMLESS: St. Laurent Enterprises LLC does not assume any liability for loss, damage or injury to persons or their personal property. Neither do we accept liability for any inconvenience arising from any temporary defects or stoppage in supply of water, gas, electricity or plumbing. Nor will St. Laurent Enterprises LLC accept liability for any loss or damage caused by weather conditions, natural disasters, acts of God, or other reasons beyond its control.
19. HOT TUB & PATIOS: Tenant hereby acknowledges that if the property they have reserved includes a hot tub, the undersigned is fully aware that the hot tub and surrounding patio/deck can be dangerous, that the deck/patio can be slippery when wet, and that injury is likely to occur to anyone who is not careful. Tenants should observe and adhere to all rules and policies as posted at the property. With full knowledge of the above facts and warnings, the undersigned accepts and assumes all risks involved in or related to the use of the hot tub and patio areas.
20. CLIFFS: Tenant hereby acknowledges that a large section of the beachfront on West Cliff and East Cliff Drives are filled with 'riprap' (a foundation of large rocks piled together to prevent erosion), which is not designed for walking, climbing or sitting. The undersigned is fully aware that the 'riprap' is jagged, unstable, dangerous, and slippery when wet, and injury is likely to occur to anyone who attempts to walk, climb or sit thereon. With full knowledge of the above facts and warnings, the undersigned accepts and assumes all risks involved in or related to walking climbing or sitting on the 'riprap'.
21. ADDITIONAL TERMS AND CONDITIONS: The undersigned, for himself/herself, his/her heirs, assignors, executors, and administrators, fully releases and discharges Owner from any and all claims, demands and causes of action by reason of any injury or whatever nature which has or have occurred, or may occur to the undersigned, or any of his/her guests as a result of, or in connection with the occupancy of the premises and agrees to hold Owner free and harmless of any claim or suit arising therefrom. In any action concerning the rights, duties or liabilities of the parties to this agreement, their principals, agents, successors or assignees the prevailing party shall be entitled to recover reasonable attorney fees and costs.
22. PROPERTY INSPECTION: With or without reason or cause the Owner or Owner Representative has the right to inspect the property both inside the home and the yard with a 24 hour notice to the Tenant. This notice does not have to be in writing, it can be via phone call or email or personal communication.
23. PAYMENT BY CREDIT CARD (Sign here): _________________________________________ THIS SIGNATURE CONFIRMS AUTHORIZATION, FOR ST. LAURENT ENTERPRISES LLC TO
DEBIT CREDIT CARD ACCOUNT VISA # ____________________________________
OR MasterCard # _____________________________________
OR Discover # _______________________________________ WITH AN EXPIRATION DATE OF ________________ AND 3-DIGIT CV2 CODE OF_______________FOR THE REQUIRED SECURITY DEPOSIT, AND THE 50% REQUIRED DOWNPAYMENT TO CONFIRM THE RESERVATION, AND THEN SUBSEQUENTLY THE REMAINING BALANCE TO COMPLETE FULL PAYMENT OF SAID RESERVATION. ALSO NOTE THAT YOUR CREDIT CARD WILL BE CHARGED ANY EXCESS CHARGES ABOVE YOUR SECURITY DEPOSIT IF DEEMED NECESSARY FOR CIRCUMSTANCES DESCRIBED IN THIS AGREEMENT.
24. PAYMENT BY CHECK: If the Tenant pays by check rather than credit card, and the check is returned for NSF there will be a $50 service charge. Keys will not be issued until the check has successfully cleared the bank. Checks should be made payable to St. Laurent Enterprises LLC.
25. MAILING ADDRESS: This signed agreement along with a check, if applicable, should be mailed to the following address: Beach Bungalow Vacation Rentals, P.O. Box 1825 Lewiston, ME 04241.
REMEMBER THAT YOU ARE RENTING A PRIVATE HOME. PLEASE TREAT IT WITH THE SAME RESPECT YOU WOULD LIKE SHOWN TO YOUR OWN HOME.
TENANT SIGNATURE: ________________________________________DATE:_________________
---
---
Copyright 2017 St. Laurent Enterprises, LLC